EUROPALMS Halloween Special 2020/2021
22-08-2020

"Like nature" is het motto en meer dan een slogan voor Europalms: sinds 1993 werken ze vol passie aan kunstplanten en decoratie.
Ze hechten bijzonder veel belang aan hoogwaardige fabricage en besteden aandacht aan details. Zo zien de kunstplanten niet alleen echt uit, ze voelen zelfs echt aan!
Naast kunstplanten hebben ze ook veel andere decoratievoorwerpen: stijlvolle tafeldecoratie, buitengewone gigantische bloemen of kamerverdelers, om er maar een paar te noemen. Bestel tijdig uw decoratie voor Halloween.
Download hier de volledige Halloween cataloog, of bekijk hieronder het volledige aanbod.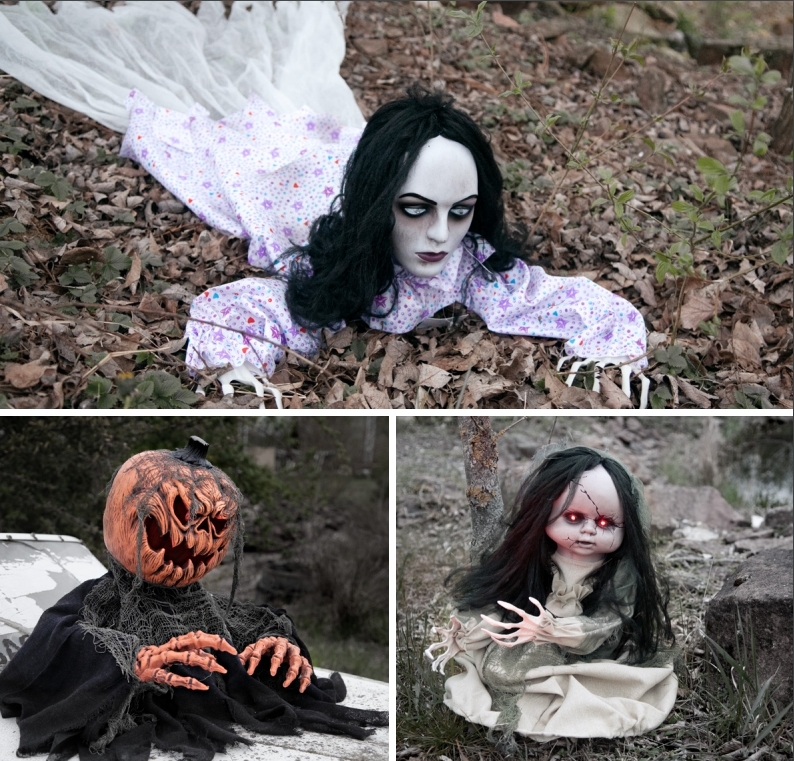 snk-83316099
SNK - Steinigke
EUROPALMS Halloween Pumpkin Monster, 50cm
Stock: 0

€ 53,43

€ 45,00
snk-83316100
SNK - Steinigke
EUROPALMS Halloween Dancing Ghost, 46cm
Stock: 0

€ 47,48

€ 40,00
snk-83316102
SNK - Steinigke
EUROPALMS Halloween figure Crawling Girl, 150cm
Stock: 0

€ 41,53

€ 35,00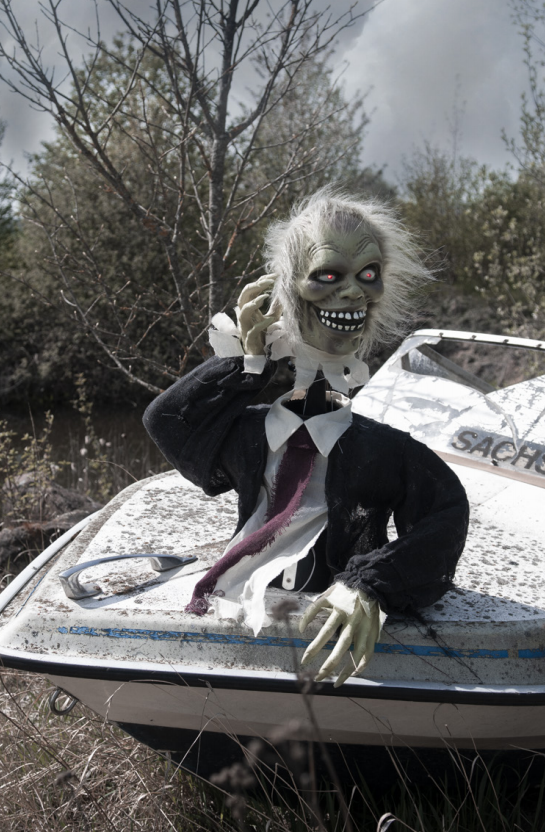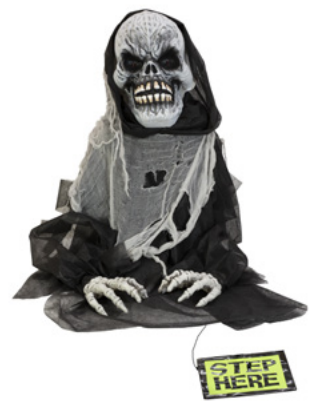 snk-8331465a
SNK - Steinigke
EUROPALMS Halloween Half Body Zombie 73cm
Stock: 0

€ 47,48

€ 40,00

€ 38,00

/10p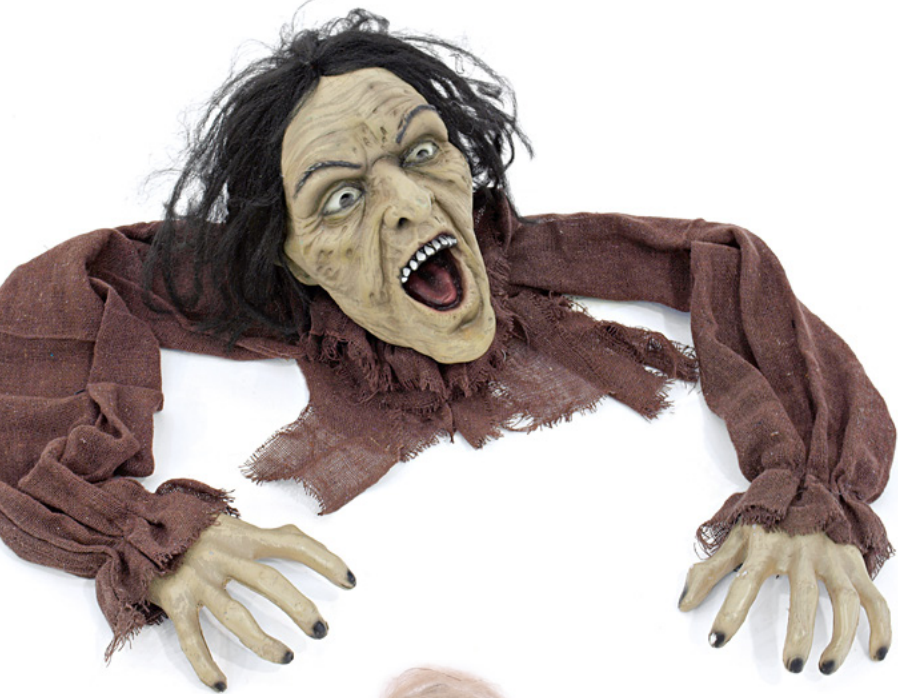 snk-83314590
SNK - Steinigke
EUROPALMS Halloween figure Crawling 140cm
Stock: 0

€ 20,11

€ 17,00

€ 16,15

/10p
snk-83314622
SNK - Steinigke
EUROPALMS Halloween Zombie, animated 43cm
Stock: 0

€ 47,48

€ 40,00

€ 38,00

/10p
snk-83314657
SNK - Steinigke
EUROPALMS Halloween Figure 105cm
Stock: 0

€ 70,21

€ 59,00

€ 56,05

/10p

snk-8331465u
SNK - Steinigke
EUROPALMS Halloween Black Angel, 175x100x66cm
Stock: 0

€ 117,81

€ 98,00

€ 93,10

/10p

snk-83314458
SNK - Steinigke
EUROPALMS Halloween figure skeleton moldable
Stock: 0

€ 49,98

€ 42,00
snk-83314586
SNK - Steinigke
EUROPALMS Halloween figure bat ghost 85cm
Stock: 0

€ 17,73

€ 15,00

€ 14,25

/100p
snk-83314584
SNK - Steinigke
EUROPALMS Halloween hanging reaper 150cm
Stock: 0

€ 29,63

€ 25,00

€ 23,75

/10p
snk-83314228
SNK - Steinigke
EUROPALMS Skull lantern 39cm
Stock: 0

€ 16,07

€ 14,00

€ 13,30

/100p
snk-83314669
SNK - Steinigke
EUROPALMS Halloween Skull, 31x22x22cm
Stock: 0

€ 35,58

€ 30,00

€ 28,50

/10p
snk-8331465p
SNK - Steinigke
EUROPALMS Halloween scull 21x15x15 LED
Stock: 0

€ 8,57

€ 8,00

€ 7,60

/100p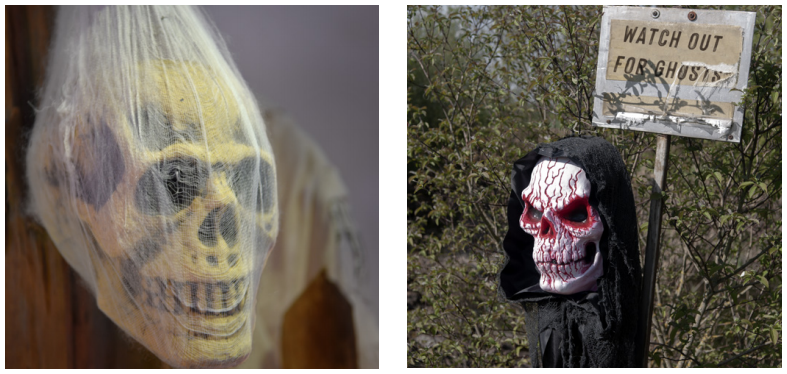 snk-83316072
SNK - Steinigke
EUROPALMS Halloween Figure Skull in Spider Web, 30cm
Stock: 0

€ 23,68

€ 20,00

€ 19,00

/10p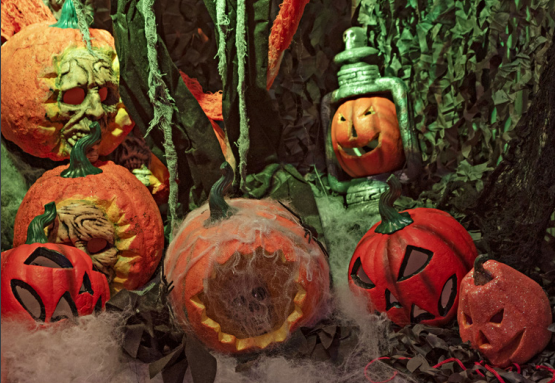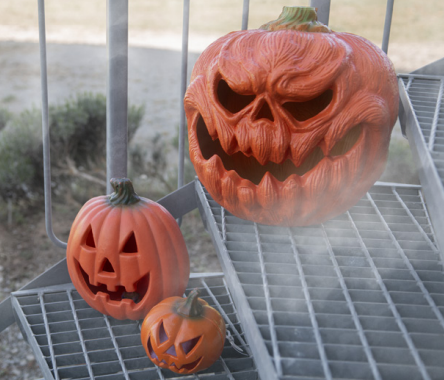 snk-83316074
SNK - Steinigke
EUROPALMS Halloween Pumpkin in Spider Web, 25cm
Stock: 0

€ 20,11

€ 17,00

€ 16,15

/10p
snk-83316073
SNK - Steinigke
EUROPALMS Halloween Skull Pumpkin, 26cm
Stock: 0

€ 17,73

€ 15,00

€ 14,25

/100p
snk-83316059
SNK - Steinigke
EUROPALMS Halloween Figure Pumpkin Ghost, 200cm
Stock: 0

€ 35,58

€ 30,00

€ 28,50

/10p
snk-83314233
SNK - Steinigke
EUROPALMS Halloween Pumpkin Lantern, 35x18x13cm
Stock: 0

€ 14,16

€ 12,00

€ 11,40

/100p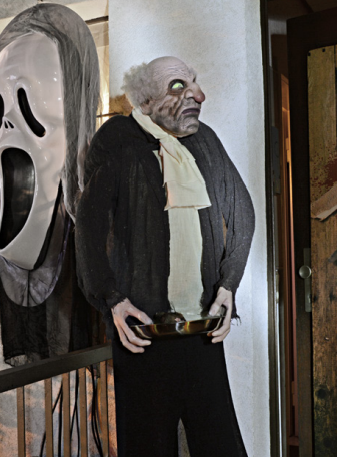 snk-8331465g
SNK - Steinigke
EUROPALMS Halloween figure zeraktor 164cm
Stock: 0

€ 136,85

€ 114,00

€ 108,30

/10p
snk-8331465h
SNK - Steinigke
EUROPALMS Kicking Deathswinger 45x10x91cm
Stock: 0

€ 35,58

€ 30,00

€ 28,50

/10p
snk-83314661
SNK - Steinigke
EUROPALMS Halloween Wolfman, 160x50x12cm
Stock: 0

€ 35,58

€ 30,00

€ 28,50

/10p
snk-83314416
SNK - Steinigke
EUROPALMS Halloween Doll, 90cm
Stock: 0

€ 29,63

€ 25,00

€ 23,75

/10p
snk-83316067
SNK - Steinigke
EUROPALMS Halloween Figure Baby Face, 90cm
Stock: 0

€ 11,78

€ 10,00

€ 9,50

/100p
snk-83314654
SNK - Steinigke
EUROPALMS Doll animated 76cm
Stock: 0

€ 53,43

€ 45,00

€ 42,75

/10p
snk-83314419
SNK - Steinigke
EUROPALMS Halloween Vampire, 170cm
Stock: 0

€ 53,43

€ 45,00

€ 42,75

/10p
snk-83316082
SNK - Steinigke
EUROPALMS Halloween Small Vampire, 90cm
Stock: 0

€ 17,73

€ 15,00

€ 14,25

/100p
snk-83314668
SNK - Steinigke
EUROPALMS Halloween Zombie, sitting, 120x50x25cm
Stock: 0

€ 53,43

€ 45,00

€ 42,75

/10p
snk-8331440l
SNK - Steinigke
EUROPALMS Halloween figure Ghost, animated 95cm
Stock: 0

€ 29,63

€ 25,00

€ 23,75

/10p
snk-83316097
SNK - Steinigke
EUROPALMS Halloween Grim Reaper, 175cm
Stock: 0

€ 101,03

€ 84,00

€ 79,80

/10p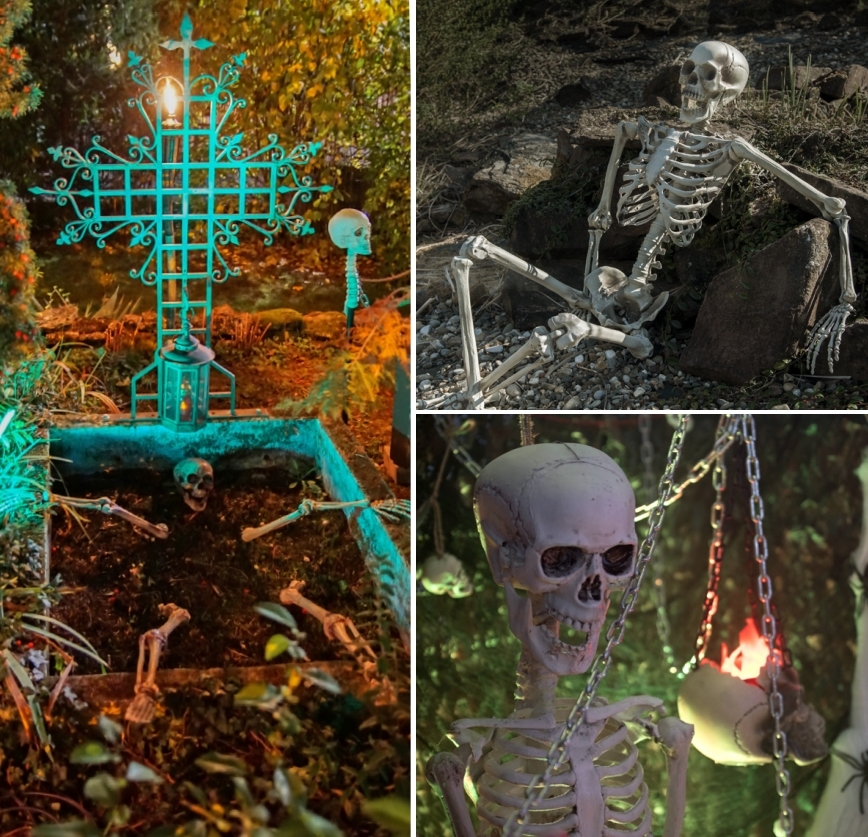 snk-83314672
SNK - Steinigke
EUROPALMS Halloween Flaming Skull, 45x21x15cm
Stock: 0

€ 23,68

€ 20,00

€ 19,00

/10p
snk-83314675
SNK - Steinigke
EUROPALMS Halloween Skeleton, multipart
Stock: 0

€ 23,68

€ 20,00

€ 19,00

/10p
snk-83314594
SNK - Steinigke
EUROPALMS Halloween Skeleton
Stock: 0

€ 71,28

€ 59,00

€ 56,05

/10p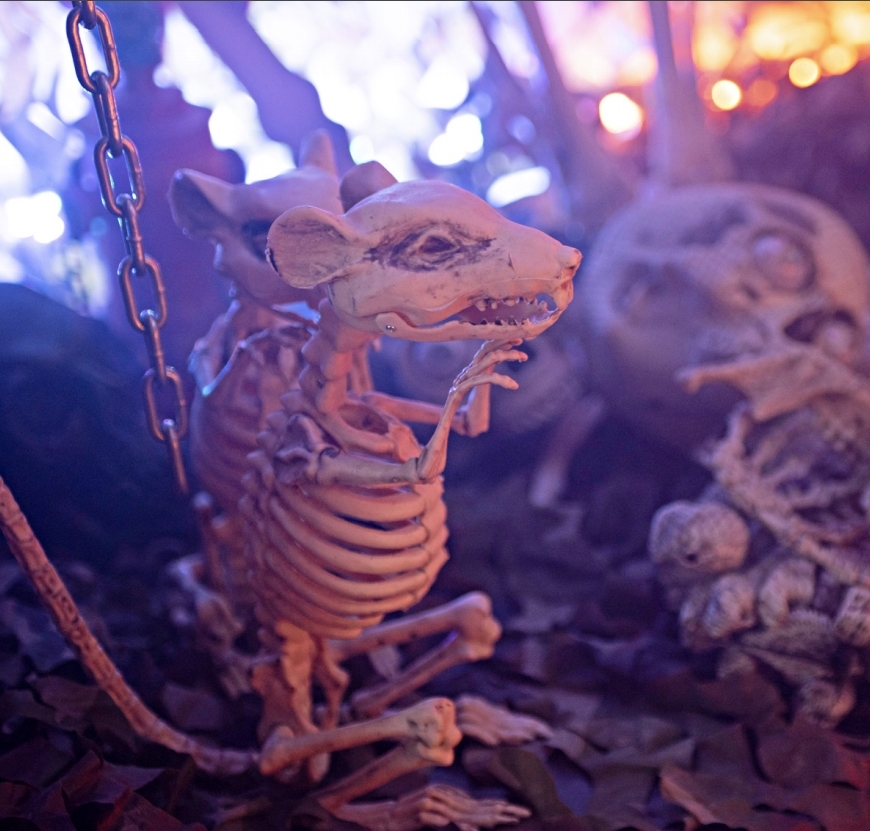 snk-83314670
SNK - Steinigke
EUROPALMS Halloween Skeleton Dog, 71x40x25cm
Stock: 0

€ 47,48

€ 40,00

€ 38,00

/10p
snk-83314136
SNK - Steinigke
EUROPALMS Rat, lifelike with coat 30cm
Stock: 0

€ 11,78

€ 10,00

€ 9,50

/100p
snk-83314678
SNK - Steinigke
EUROPALMS Halloween Skeleton Rat, 32x10x16cm
Stock: 0

€ 15,35

€ 13,00

€ 12,35

/100p
snk-83316081
SNK - Steinigke
EUROPALMS Halloween Snow Owl Hermine
Stock: 0

€ 29,63

€ 25,00

€ 23,75

/10p
snk-83314120
SNK - Steinigke
EUROPALMS Bat with ca 120 cm wing-spread
Stock: 0

€ 13,69

€ 12,00

€ 11,40

/100p
snk-83314619
SNK - Steinigke
EUROPALMS Halloween Moving Bat, animated 90cm
Stock: 0

€ 28,44

€ 24,00

€ 22,80

/10p
snk-83316101
SNK - Steinigke
EUROPALMS Halloween Flying Dragon, 120cm
Stock: 0

€ 41,53

€ 35,00
snk-8331440r
SNK - Steinigke
EUROPALMS Halloween figure BAT, animated 95cm
Stock: 0

€ 32,01

€ 27,00

€ 25,65

/10p
snk-83316095
SNK - Steinigke
EUROPALMS Halloween Gargoyle, animated, 31cm
Stock: 0

€ 23,68

€ 20,00

€ 19,00

/10p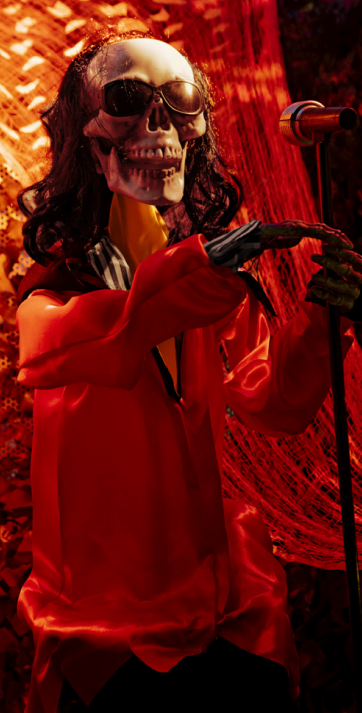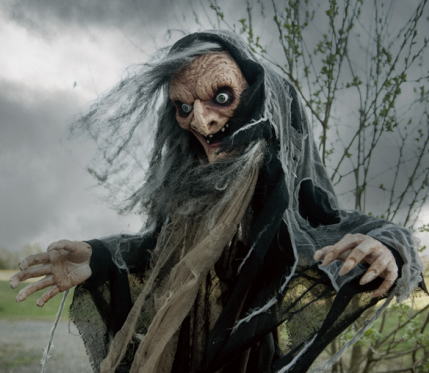 snk-83316083
SNK - Steinigke
EUROPALMS Halloween Small Clown, 90cm
Stock: 0

€ 17,73

€ 15,00

€ 14,25

/100p
snk-83316086
SNK - Steinigke
EUROPALMS Halloween Dancing Singer, 145cm
Stock: 0

€ 65,33

€ 54,00

€ 51,30

/10p
snk-83314417
SNK - Steinigke
EUROPALMS Halloween Pirate, 170cm
Stock: 0

€ 47,48

€ 40,00

€ 38,00

/10p
snk-83316066
SNK - Steinigke
EUROPALMS Halloween Figure Pirate, 120cm
Stock: 0

€ 15,35

€ 13,00

€ 12,35

/100p
snk-83316069
SNK - Steinigke
EUROPALMS Halloween Figure In Law Monster, 65cm
Stock: 0

€ 5,83

€ 5,00

€ 4,75

/100p
snk-83314624
SNK - Steinigke
EUROPALMS Halloween witch, animated
Stock: 0

€ 65,33

€ 54,00

€ 51,30

/10p
snk-83314673
SNK - Steinigke
EUROPALMS Halloween Witch, green, 145x70x66cm
Stock: 0

€ 89,13

€ 74,00

€ 70,30

/10p
snk-8331465l
SNK - Steinigke
EUROPALMS Halloween Flying Witch 140cm
Stock: 0

€ 117,81

€ 98,00

€ 93,10

/10p
snk-8331465c
SNK - Steinigke
EUROPALMS Halloween figure Hellxunar
Stock: 0

€ 110,67

€ 92,00

€ 87,40

/10p
snk-8331440d
SNK - Steinigke
EUROPALMS Halloween figure Witch, animated 175cm
Stock: 0

€ 64,26

€ 54,00
snk-83314660
SNK - Steinigke
EUROPALMS Halloween Witch, white, 170x50x20cm
Stock: 0

€ 47,48

€ 40,00

€ 38,00

/10p
snk-83314671
SNK - Steinigke
EUROPALMS Halloween Horror Rabbit, 140x30x15cm
Stock: 0

€ 53,43

€ 45,00

€ 42,75

/10p
snk-83314411
SNK - Steinigke
EUROPALMS Halloween Bag of Bones
Stock: 0

€ 26,06

€ 22,00

€ 20,90

/10p
snk-83316080
SNK - Steinigke
EUROPALMS Halloween Ghost, illuminated, 180cm
Stock: 0

€ 23,68

€ 20,00

€ 19,00

/10p
snk-83316068
SNK - Steinigke
EUROPALMS Halloween Figure Woman with Hat, 70cm
Stock: 0

€ 7,08

€ 6,00

€ 5,70

/100p
snk-83316064
SNK - Steinigke
EUROPALMS Halloween Figure Ghost with Witch Hat, 150cm
Stock: 0

€ 23,68

€ 20,00

€ 19,00

/10p
snk-83316071
SNK - Steinigke
EUROPALMS Halloween Figure Ghost in Jail, 46cm
Stock: 0

€ 29,63

€ 25,00

€ 23,75

/10p
snk-83316070
SNK - Steinigke
EUROPALMS Halloween Figure Prisoner, 46cm
Stock: 0

€ 26,78

€ 23,00

€ 21,85

/10p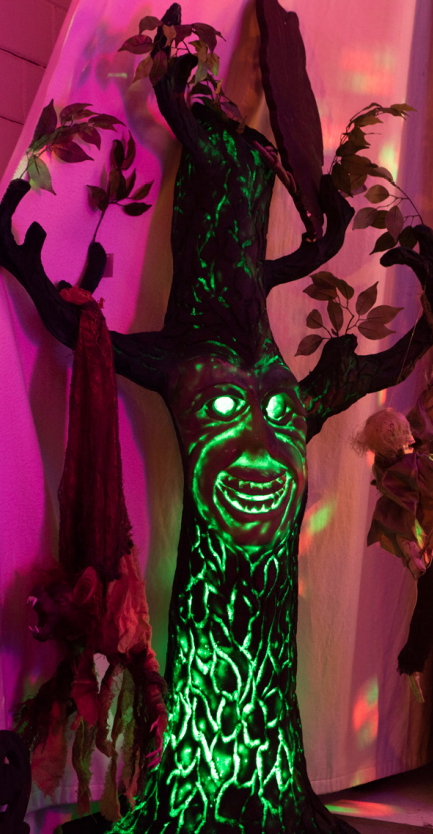 snk-83314599
SNK - Steinigke
EUROPALMS Halloween ghost tree 170cm
Stock: 0

€ 355,81

€ 295,00

€ 280,25

/4p
snk-83314618
SNK - Steinigke
EUROPALMS Halloween Black Tree, animated 110cm
Stock: 0

€ 41,53

€ 35,00

€ 33,25

/10p
snk-83314592
SNK - Steinigke
EUROPALMS Halloween horror tree 160cm
Stock: 0

€ 99,96

€ 83,00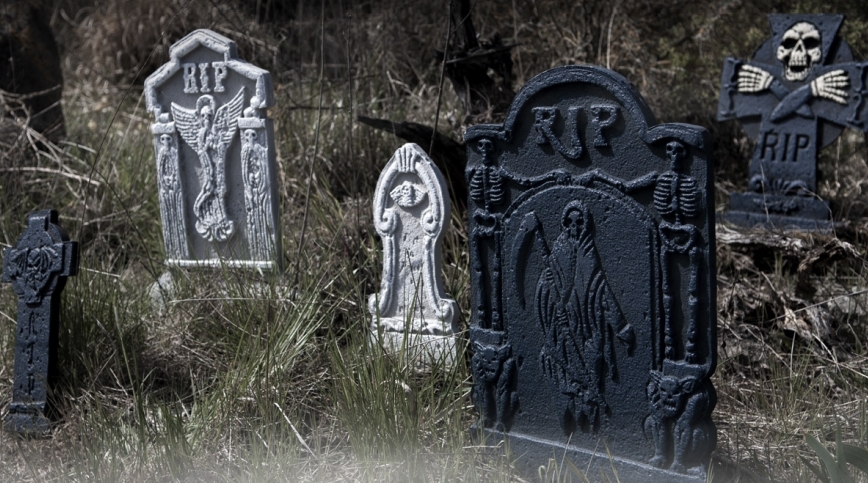 snk-83314676
SNK - Steinigke
EUROPALMS Halloween Tombstone Set
Stock: 0

€ 17,73

€ 15,00

€ 14,25

/100p
snk-83314269
SNK - Steinigke
EUROPALMS Halloween tombstone with skull, 56cm
Stock: 0

€ 17,73

€ 15,00

€ 14,25

/100p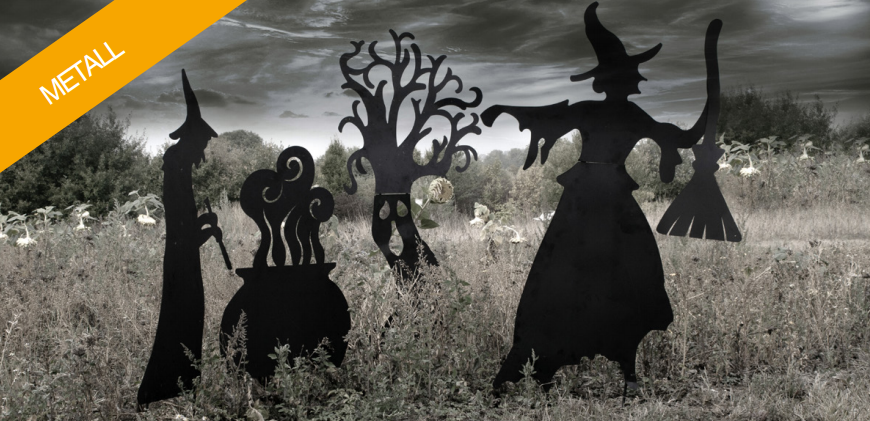 snk-83505102
SNK - Steinigke
EUROPALMS Silhouette Metal Witch with Spoon, 110cm
Stock: 0

€ 35,58

€ 30,00

€ 28,50

/10p
snk-83505104
SNK - Steinigke
EUROPALMS Silhouette Metal Ghost Tree, 168cm
Stock: 0

€ 136,85

€ 114,00

€ 108,30

/10p
snk-83505103
SNK - Steinigke
EUROPALMS Silhouette Metal Witch Pot, 100cm
Stock: 0

€ 39,15

€ 33,00

€ 31,35

/10p
snk-83505108
SNK - Steinigke
EUROPALMS Silhouette Metal Cat, 67cm
Stock: 0

€ 29,63

€ 25,00

€ 23,75

/10p
snk-83505106
SNK - Steinigke
EUROPALMS Silhouette Metal Zombie Woman, 135cm
Stock: 0

€ 47,48

€ 40,00

€ 38,00

/10p
snk-83505105
SNK - Steinigke
EUROPALMS Silhouette Metal Zombie Man, 135cm
Stock: 0

€ 47,48

€ 40,00

€ 38,00

/10p
snk-83505107
SNK - Steinigke
EUROPALMS Silhouette Metal Ghost, 75cm
Stock: 0

€ 29,63

€ 25,00

€ 23,75

/10p
snk-83505100
SNK - Steinigke
EUROPALMS Silhouette Metal Witch with Broom, 150cm
Stock: 0

€ 117,81

€ 98,00

€ 93,10

/10p
snk-83505101
SNK - Steinigke
EUROPALMS Slhouette Metal Witch with Broom, 140cm
Stock: 0

€ 106,98

€ 89,00

€ 84,55

/10p
snk-83505109
SNK - Steinigke
EUROPALMS Lantern Ghost House, 23cm
Stock: 0

€ 35,58

€ 30,00

€ 28,50

/10p
snk-83505110
SNK - Steinigke
EUROPALMS Lantern Cat, 23cm
Stock: 0

€ 20,11

€ 17,00

€ 16,15

/10p
snk-83505001
SNK - Steinigke
EUROPALMS Silhouette Ghost, 60cm
Stock: 0

€ 10,12

€ 9,00

€ 8,55

/100p
snk-83505002
SNK - Steinigke
EUROPALMS Silhouette Wolf, 60cm
Stock: 0

€ 10,12

€ 9,00

€ 8,55

/100p
snk-83505003
SNK - Steinigke
EUROPALMS Silhouette Cat, 60cm
Stock: 0

€ 10,12

€ 9,00

€ 8,55

/100p
snk-83505004
SNK - Steinigke
EUROPALMS Silhouette Creepy Mouse, 56cm
Stock: 0

€ 10,12

€ 9,00

€ 8,55

/100p
snk-83505005
SNK - Steinigke
EUROPALMS Silhouette Arms, 40cm
Stock: 0

€ 10,59

€ 9,00

€ 8,55

/100p
snk-83505006
SNK - Steinigke
EUROPALMS Silhouette Bat, 32x60cm
Stock: 0

€ 10,12

€ 9,00

€ 8,55

/100p
snk-83505007
SNK - Steinigke
EUROPALMS Silhouette Crow, 63cm
Stock: 0

€ 10,59

€ 9,00

€ 8,55

/100p
snk-83505008
SNK - Steinigke
EUROPALMS Silhouette Owl, 62cm
Stock: 0

€ 10,59

€ 9,00

€ 8,55

/100p
snk-83505009
SNK - Steinigke
EUROPALMS Silhouette Pumpkins, 82cm
Stock: 0

€ 17,73

€ 15,00

€ 14,25

/100p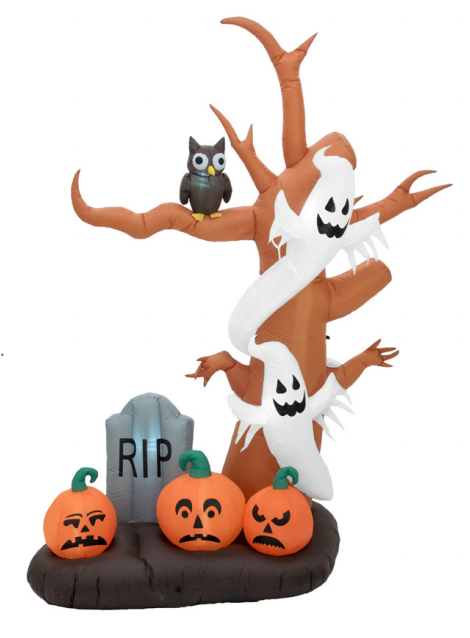 snk-83314704
SNK - Steinigke
EUROPALMS Inflatable Figure Pumpkin with Ghost, animated, 120cm
Stock: 0

€ 59,38

€ 50,00

€ 47,50

/10p
snk-83314700
SNK - Steinigke
EUROPALMS Inflatable figure Witch pumpkin, 150cm
Stock: 0

€ 78,42

€ 65,00

€ 61,75

/10p
snk-83314707
SNK - Steinigke
EUROPALMS Inflatable Figure Haunted Tree, 270cm
Stock: 0

€ 106,98

€ 89,00

€ 84,55

/10p
snk-83314708
SNK - Steinigke
EUROPALMS Inflatable Figure Haunted House Portal, 270cm
Stock: 0

€ 160,65

€ 133,00

€ 126,35

/10p
snk-83314705
SNK - Steinigke
EUROPALMS Inflatable figure Spooky Tree, 240cm
Stock: 0

€ 101,03

€ 84,00

€ 79,80

/10p
snk-83314706
SNK - Steinigke
EUROPALMS Inflatable Figure Pumpkin Family, 95cm
Stock: 0

€ 71,28

€ 59,00

€ 56,05

/10p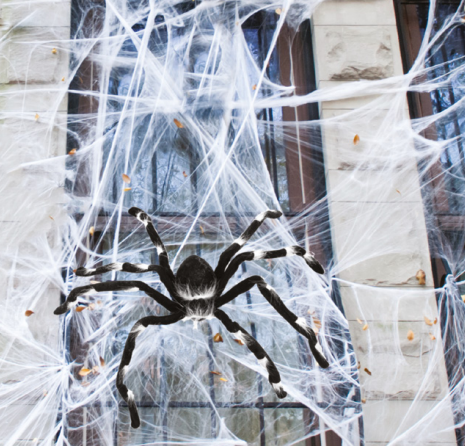 snk-83314665
SNK - Steinigke
EUROPALMS Halloween Spiderweb, 180x180cm
Stock: 0

€ 11,78

€ 10,00

€ 9,50

/100p
snk-83314663
SNK - Steinigke
EUROPALMS Halloween Spider, animated, 110x8cm
Stock: 0

€ 32,01

€ 27,00

€ 25,65

/10p
snk-8331465n
SNK - Steinigke
EUROPALMS Monsterspider ca,130cm
Stock: 0

€ 35,58

€ 30,00

€ 28,50

/10p
snk-83314679
SNK - Steinigke
EUROPALMS Halloween Spider, 110x110x12cm
Stock: 0

€ 15,35

€ 13,00

€ 12,35

/100p
snk-8331465t
SNK - Steinigke
EUROPALMS Halloween spider 70x14x5
Stock: 0

€ 11,78

€ 10,00

€ 9,50

/100p
snk-83314008
SNK - Steinigke
EUROPALMS Halloween spider web white 50g UV active
Stock: 0

€ 4,64

€ 4,00

€ 3,80

/100p
snk-83314011
SNK - Steinigke
EUROPALMS Halloween spider web orange 20g UV active
Stock: 0

€ 2,32

€ 2,00

€ 1,90

/100p
snk-83314016
SNK - Steinigke
EUROPALMS Halloween spider web purple 20g
Stock: 0

€ 2,26

€ 2,00

€ 1,90

/100p
snk-83314012
SNK - Steinigke
EUROPALMS Halloween spider web orange 50g UV active
Stock: 0

€ 4,64

€ 4,00

€ 3,80

/100p
snk-83314013
SNK - Steinigke
EUROPALMS Halloween spider web orange 100g UV active
Stock: 0

€ 7,74

€ 7,00

€ 6,65

/100p
snk-83314009
SNK - Steinigke
EUROPALMS Halloween spider web white 100g UV active
Stock: 0

€ 8,21

€ 7,00

€ 6,65

/100p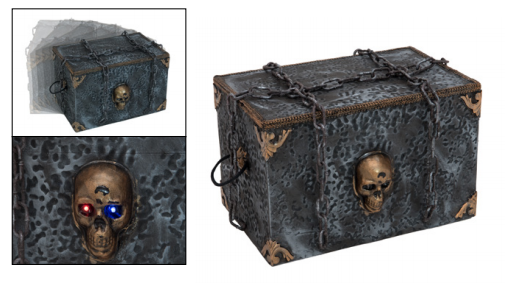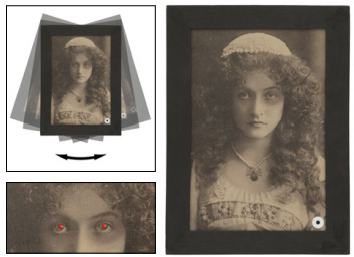 snk-83314667
SNK - Steinigke
EUROPALMS Halloween Pirate Box, 32x48x32cm
Stock: 0

€ 71,28

€ 59,00

€ 56,05

/10p
snk-83314445
SNK - Steinigke
EUROPALMS Halloween Fire Hydrant, 28x13x13cm
Stock: 0

€ 23,68

€ 20,00

€ 19,00

/10p
snk-83314446
SNK - Steinigke
EUROPALMS Halloween Switchbox, 11x19x70cm
Stock: 0

€ 29,63

€ 25,00

€ 23,75

/10p
snk-83314666
SNK - Steinigke
EUROPALMS Halloween Watermeter, rusty
Stock: 0

€ 23,68

€ 20,00

€ 19,00

/10p
snk-83314662
SNK - Steinigke
EUROPALMS Halloween Portrait, animated, 48x35x5cm
Stock: 0

€ 29,63

€ 25,00

€ 23,75

/10p
snk-8331465w
SNK - Steinigke
EUROPALMS Halloween Portrait, talking, 49x35x9cm
Stock: 0

€ 47,48

€ 40,00

€ 38,00

/10p
snk-83314664
SNK - Steinigke
EUROPALMS Halloween Haunted Book, 27x22x8cm
Stock: 0

€ 32,01

€ 27,00

€ 25,65

/10p
snk-83314677
SNK - Steinigke
EUROPALMS Plastic Skull Garland, 100x6x6cm
Stock: 0

€ 8,21

€ 7,00

€ 6,65

/100p
snk-83316098
SNK - Steinigke
EUROPALMS Halloween Magic Mirror, 36cm
Stock: 0

€ 18,92

€ 16,00

€ 15,20

/100p
snk-83316090
SNK - Steinigke
EUROPALMS Halloween Costume Witch Hat with Spider
Stock: 0

€ 6,55

€ 6,00

€ 5,70

/100p
snk-83316088
SNK - Steinigke
EUROPALMS Halloween Costume Top-Hat with Skull
Stock: 0

€ 10,12

€ 9,00

€ 8,55

/100p
snk-83314658
SNK - Steinigke
EUROPALMS Halloween Raven 30x11x23cm
Stock: 0

€ 17,73

€ 15,00

€ 14,25

/100p
snk-83314760
SNK - Steinigke
EUROPALMS Little Witch, Metal, 102cm purple
Stock: 0

€ 136,85

€ 114,00

€ 108,30

/10p
snk-83316091
SNK - Steinigke
EUROPALMS Halloween Costume Skeleton Cape
Stock: 0

€ 17,73

€ 15,00

€ 14,25

/100p
snk-83314674
SNK - Steinigke
EUROPALMS Halloween Foot with chain, 25x10x17cm
Stock: 0

€ 9,46

€ 8,00

€ 7,60

/100p
snk-83314229
SNK - Steinigke
EUROPALMS Halloween Hanging Skull, 160cm
Stock: 0

€ 11,78

€ 10,00

€ 9,50

/100p
snk-83314226
SNK - Steinigke
EUROPALMS Halloween Zombie lamp, 18cm
Stock: 0

€ 8,93

€ 8,00

€ 7,60

/100p
snk-8331465k
SNK - Steinigke
EUROPALMS Halloween Chain with Hook 160cm
Stock: 0

€ 10,59

€ 9,00

€ 8,55

/100p
snk-83314230
SNK - Steinigke
EUROPALMS Chain, rusty, 100cm
Stock: 0

€ 8,93

€ 8,00

€ 7,60

/100p
snk-83316078
SNK - Steinigke
EUROPALMS Halloween Spider, gold
Stock: 0

€ 4,17

€ 4,00

€ 3,80

/100p
snk-83314628
SNK - Steinigke
EUROPALMS Halloween skull with picker
Stock: 0

€ 7,02

€ 6,00

€ 5,70

/100p
snk-83314629
SNK - Steinigke
EUROPALMS Halloween pumpkin ghost with picker
Stock: 0

€ 7,02

€ 6,00

€ 5,70

/100p